OLICANA BRIDGE CLUB DIAMOND JUBILEE 1963 to 2023
By Jim Edwards
18th September 2023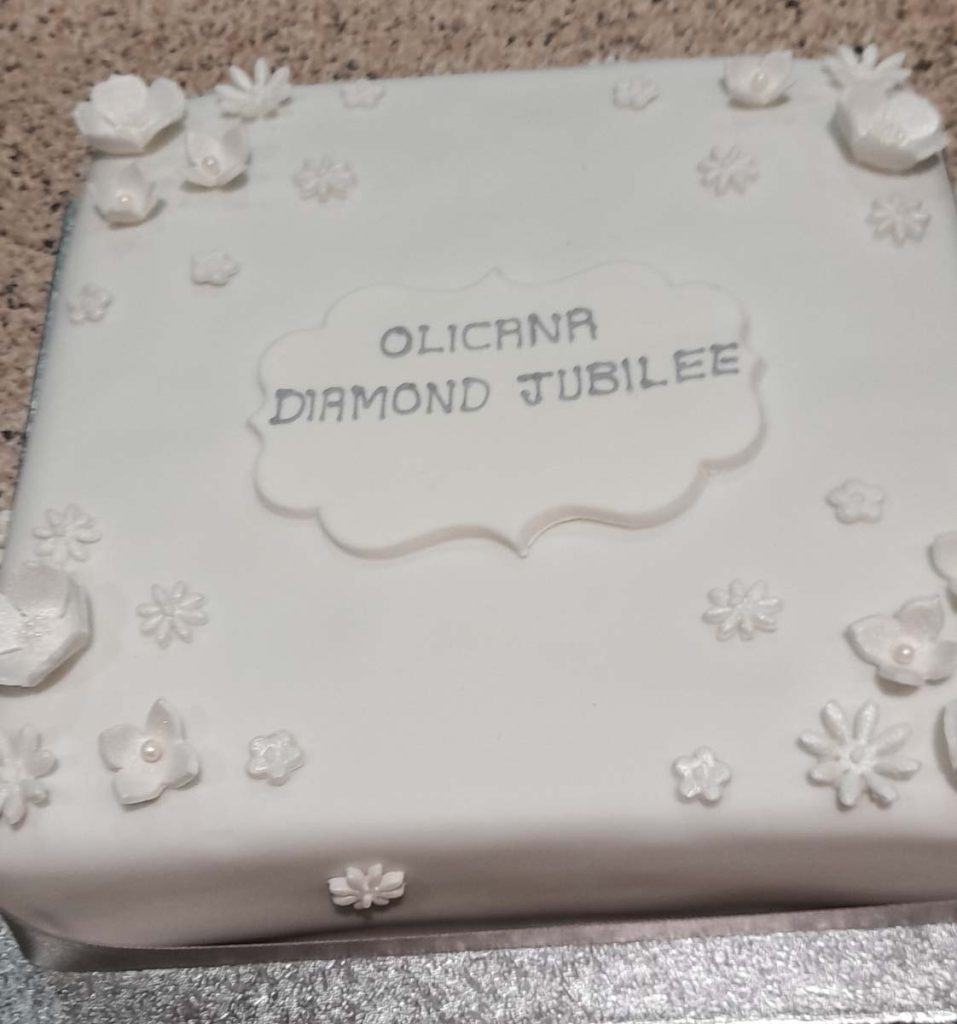 Olicana Bridge Club in the centre of the delightful West Yorkshire town of Ilkley is celebrating its Diamond Jubilee in 2023. Every 60 days or so throughout the year we have celebrated a diamond day to enable as many as possible of our over 300 members to take part. Players enjoyed their bridge with a celebration cake and a fun mystery competition with prizes. These have been popular as was our special Sunday Social event on Sunday 30th July when around 40 members enjoyed the bridge accompanied by strawberries and cream, Prosecco and light snacks.
Olicana has a strong commitment to helping people to  learn bridge and to improve their game at all levels. We run a series of Saturday seminars for both intermediate and advanced players which are well attended.  Our new series of bridge courses starting this autumn (both face to face and online) will have over 80 individuals participating to learn the wonderful game of bridge.
Each week Olicana runs six sessions in our club including weekly guided bridge events plus two online sessions (one on BBO and one on Real Bridge). Ilkley is a popular town and we offer a warm welcome to visiting pairs.